Mouldings
NOTICE
If you are still using the "green printed paper version", it is 5 years old and obsolete. Some of the profiles have been either discontinued or modified. If you still use the paper version, be sure to check it with the updated online copy.
IMPORTANT-PLEASE READ
For best accuracy, view these profiles at 100%.
When printing, deselect any boxes in your print dialog box that state 'fit to page', 'shrink to fit', etc. 'Page scaling' should be set to 'none'.
You will need Adobe Acrobat Reader to access the profiles on stock and special order mouldings.   

2017 "In Stock" Mouldings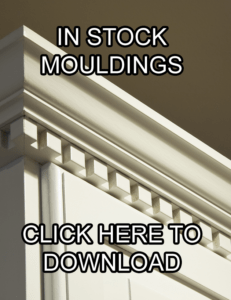 2020 Special Order Mouldings